19.12.2018__________
Magazine exposition of Reading Hall of Natural, Technical and Economic sciences (Room 419)
The scientific library invites everyone to get acquainted with the magazine exposition presented in the reading room of natural, technical and economic sciences (room 419). The magazine exposition includes 4 sections.
1) Pages of magazines
The exhibition presents magazines with interesting and informative content. "World Review" magazine will acquaint readers with the amazing and wonderful world of jewelry. "Health" magazine will tell you how to create an exquisite decor for the New Year's days, and also help you create a festive menu. "Liza" magazine in the category "Bon appetit" will share the recipes of its culinary collection with readers, tell "where to go" and invite you on an exciting journey through countries and continents, reveal the secrets of health and beauty and advise how to celebrate the New Year holidays.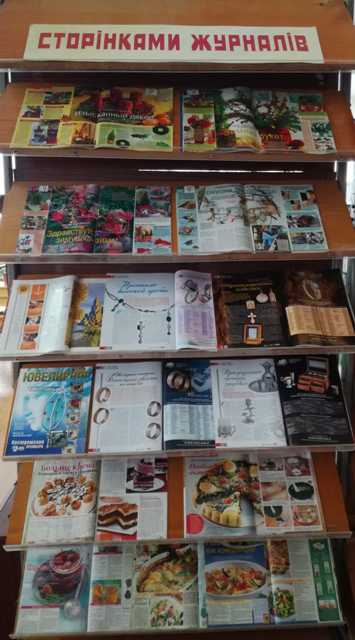 2) Scientific mosaic
Section "Things and Substances" in "Chemistry and Life" journal will tell about the origin, properties and applications in industry and daily life of paper, glass, ceramics, various fabrics, metal items and minerals.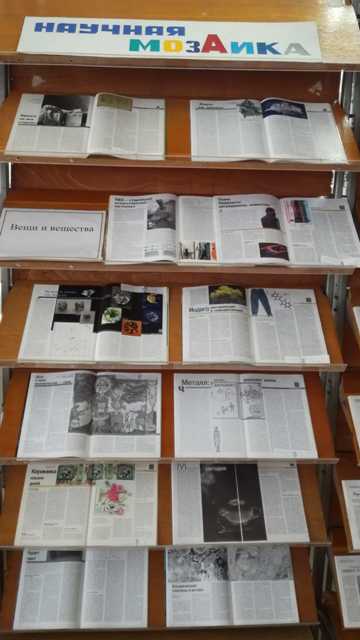 3) Epoch and personality
The exhibition tells about life, activities and creative achievements in the field of science, art and literature of people from different countries and eras.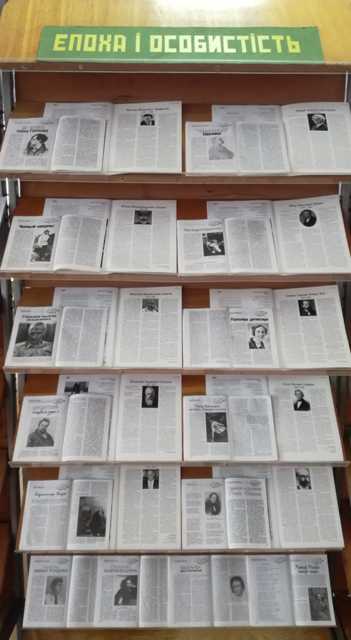 4) Useful advice
The section "Our Home" of the exhibition will tell you how to create a cozy atmosphere at home: to equip the kitchen using modern technology, to make a children's room - a zone of comfort and safety. The section "Tips for a farmer" will help both agricultural workers and owners of household plots. You will find useful tips and advice in the following magazines: "Home, Garden, Yard", "Modern Poultry Farming", "Homestead Farming", "Gardening", "Plant Protection", "Storage and Processing of Grain".