---
19.02.2018________
On February 19 the world celebrates 545 years since the birth of the great Polish astronomer and mathematician Nicholaus Copernicus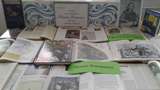 The idea of ​​creating a new theory of the world was leading in N. Copernicus's scientific work. In his most important work "On the rotation of heavenly spheres", the scientist postulated a completely new understanding of the Earth place and at the same time the place of a man in the universe, acting as the creator of the heliocentric world system.
More than 20 books and periodicals devoted to the life path and scientific activity of Nicolaus Copernicus are presented at the book exhibition prepared by the staff of Social Sciences and Humanities Reading Hall Докладніше...
16.02.2018___________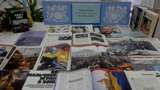 The Scientific Library invites to visit the book-magazine exhibition: "Maidan Ukraine. November 21, 2013 - February 23, 2014. Revolution of dignity ". More...
15.02.2018___________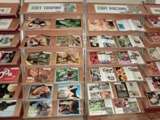 The Reading Room of Natural, Technical and Economic Literature presents a number of thematic exhibitions: 'Science and Life', 'World of Animals', 'World of Plants', and 'Useful Tips'. More...
14.02.2018___________
February 14 – St. Valentine's Day.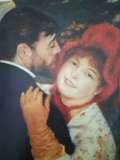 This holiday was celebrated in different countries and it was celebrated in different ways. In England, there was a belief that the first man whom the girl met on February 14 was to become her Valentine and didn't matter if she wanted it or not. But the girls found a way out of this situation: on this day they walked blindfolded. The Italians consider it their duty to give sweets to their beloved on Valentine's Day. In Italy this day is called «a sweet day". More...
7.02.2018__________
CULTURAL HERITAGE
This weighty term absorbed all the spiritual and material achievements created by man throughout history. These are works of architecture, monumental sculpture and painting, joint creations of man and nature, as well as zones, including archaeological sites, representing outstanding universal value in terms of history, science, aesthetics, ethnology or anthropology. Libraries, museums and archives also belong to the cultural heritage. Not for nothing is the year 2018 in Europe declared a year of cultural heritage. As part of the celebration, the library invites readers to familiarize themselves with permanent exhibitions under the general title "Cultural heritage of the world". More...
A great library fan and an active reader
On January 27, 2018 died a great fan and an active reader of the library, Doctor of Historical Sciences, Professor Anatoly Grigorievich Bolebrukh (20.10.1940 – 27.01.2018). More...
27.01.2018__________
January 27 is the International Day of Remembrance for the Victims of the Holocaust.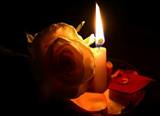 It is worth remembering that 'Holocaust' is translated from Greek as 'whole burnt' and means systematic persecution and genocide of the Jews by Nazi Germany and collaborators during1933-1945. In a broader sense, Holocaust is systematic persecution and destruction of people based on their race, ethnicity, nationality, sexual orientation or genetic type as inferior and harmful. More...
25.01.2018__________
2018 will be the European Year of Cultural Heritage
2018 was officially launched on 7-8 December 2017 at the European Culture Forum in Milan. It is called upon to focus on cultural heritage richness, its role in forming a sense of common identity and in the future of Europe. The purpose of the Year is to raise awareness of cultural heritage social and economic importance. The goal is to reach the widest possible audience, including children and youth, local communities and people who are far from cultural life in order to make them feel involved. More ...
18.01.2018__________

January 25 marks 80 years since the birth of Vladimir Semenovich Vysotsky: an outstanding actor, singer and poet, a classic of author's song genre. Vysotsky wrote about 700 songs and poems, he toured around the USSR and abroad with great success. As an actor he starred in about thirty films ("The meeting place can not be changed", "Vertical"), he was a member of the permanent troupe of Taganka Drama and Comedy Theater. More...
12.01.2018__________
The Mystery of Isaac Newton
The Mystery of Isaac Newton January 4, 2018 marks the 375th birthday of the English mathematician, astronomer and physicist Isaac Newton. The exhibition "The Mystery of Isaac Newton" presented in the department of scientific literature is devoted to this event. More...
3.01.2018__________
Festive journey to "The Art of Calligraphy"
Rare Books Department began December 27 with an interesting book review on the topic "Art of Calligraphy". This event was prepared by the library at the request of a Journalism faculty teacher as a gift for his son Artem's birthday, a future student. More...
---
We invite everyone to get acquainted with diversified book collection and periodical funds (more than 2 million volumes), to work with necessary literature, to get information on different issues. (More ...)
---
You can find the electronic library (e-books, etc.). in the Internet class of the library There is access to the internet via LAN and Wi-Fi.
---
Take part in the charity event "Give the library a new book."
Your charity will help to update the library collection, to familiarize users with the latest books on various branches of knowledge and interesting fiction.
If you are the author of a new book, do not forget about the library where your creative achievements will be stored and will find recognition among readers.
Donations are  received in Readers servicing department and in The Fiction Department
Address: Kazakova Street, 8, room 110, room 306.